Our discoveries in allergy prevention and management are inspired by the numerous benefits of human milk observed during our research. We collaborate with experts from around the world and are committed to developing high quality, safe 1Knipping K, et al. Intra-and inter-laboratory validation of an innovative huFcεRIα-RBL-2H3 degranulation assay for in vitro allergenicity assessment of whey hydrolysates.Toxicol in Vitro. Published … Continue reading, 2Van Esch B, Interlaboratory evaluation of a cow's milk allergy mouse model to assess the allergenicity of hydrolysed cow's milk based infant formulas Tox Lett. Published on 2013; 220:95-102 and nutritionally superior solutions that adhere to national and international nutritional and allergy guidelines.3Muraro A, et al. EAACI food allergy and anaphylaxis guidelines: diagnosis and management of food allergy. Allergy. Published on 2014. 69: 1008 … Continue reading,4Fiocchi A, Brozek J, Schünemann H, Bahna S, von Berg A, et al. World Allergy Organization (WAO) Diagnosis and Rationale for Action against Cow's Milk Allergy (DRACMA) Guidelines. World Allergy … Continue reading
Danone Nutricia Research continues to pioneer nutritional innovations for the management of allergic diseases, including investigating amino acid formulas and extensively hydrolysed formulas with prebiotics, probiotics and synbiotics. For allergy prevention in at-risk populations, we focus on partially hydrolysed protein formulas (pHP) with prebiotics.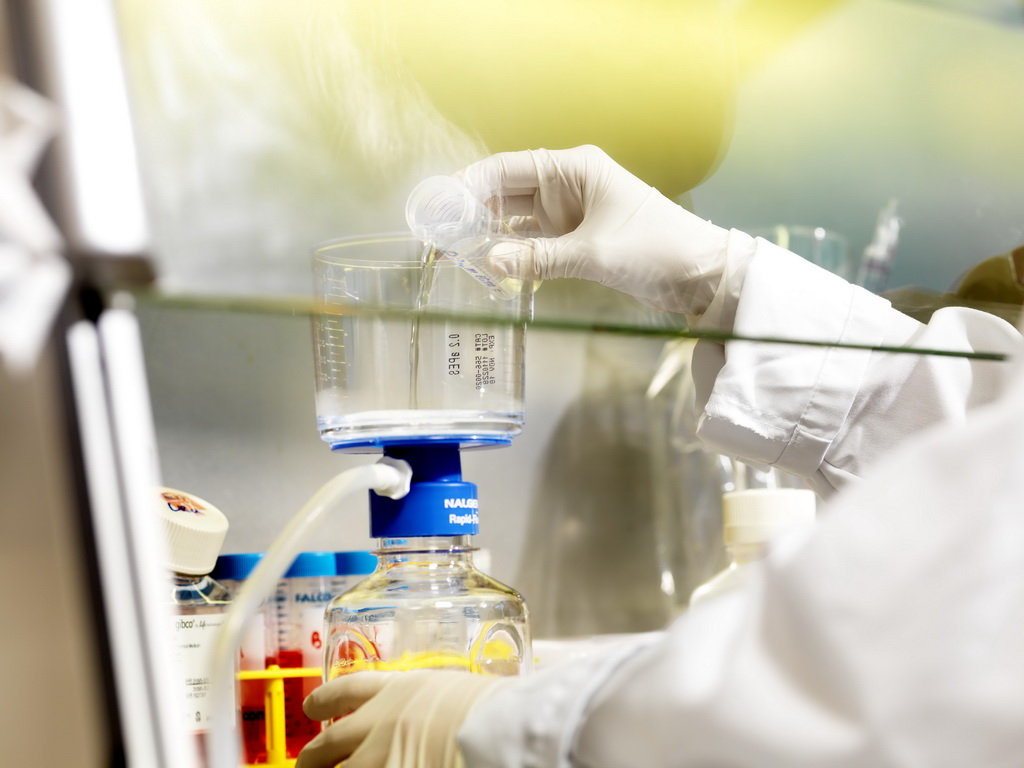 Hypoallergenicity
There are a number of studies demonstrating that hydrolysate-based infant formulas have been found to be effective in reducing allergic symptoms. Furthermore, research shows that these formulas are safe and well tolerated by allergic infants.5Verwimp J, et al. Eur J Clin Nutr. Published on 1995; 49:S39-S48 ,6Giampietro P, et al. Ped Allergy Immunol. Published on 2001; 12:83-86 ,7Pampura AN, et al. Published on 2014;4:95-104
pHP + prebiotics studied for prevention of food allergies
In infants with a high risk of developing allergy, pHP with the prebiotic including scGOS/lcFOS (9:1), has been studied in the PATCH Clinical study. Learn more about PATCH Clinical study here.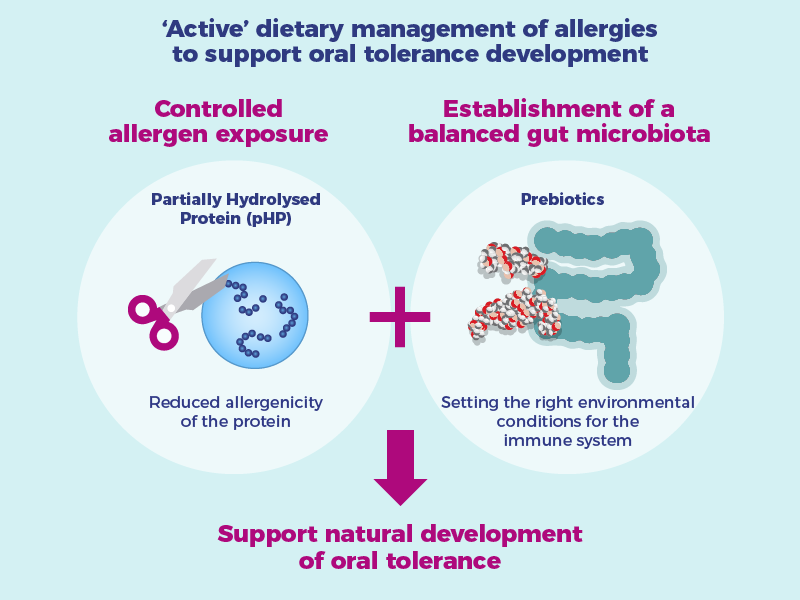 Dietary management of CMA
With 40 years of research in the dietary management of allergy, we have gained strong insights into the nutritional needs of infants and children with mild, moderate and severe allergies. Based on these insights we have developed adapted nutritional solutions. Healthcare providers have a range of allergy-specific products that they can recommend for infants suffering from mild to moderate allergies, including an extensively hydrolysed protein formula (eHP) containing a unique prebiotic mixture (scGOS/lcFOS (9:1)). Dietary management has been proven to effectively resolve symptoms for these infants, while supporting growth and development..8Verwimp J, et al. Eur J Clin Nutr. Published on 1995; 49:S39-S48 ,9Giampietro P, et al. Ped Allergy Immunol. Published on 2001; 12:83-86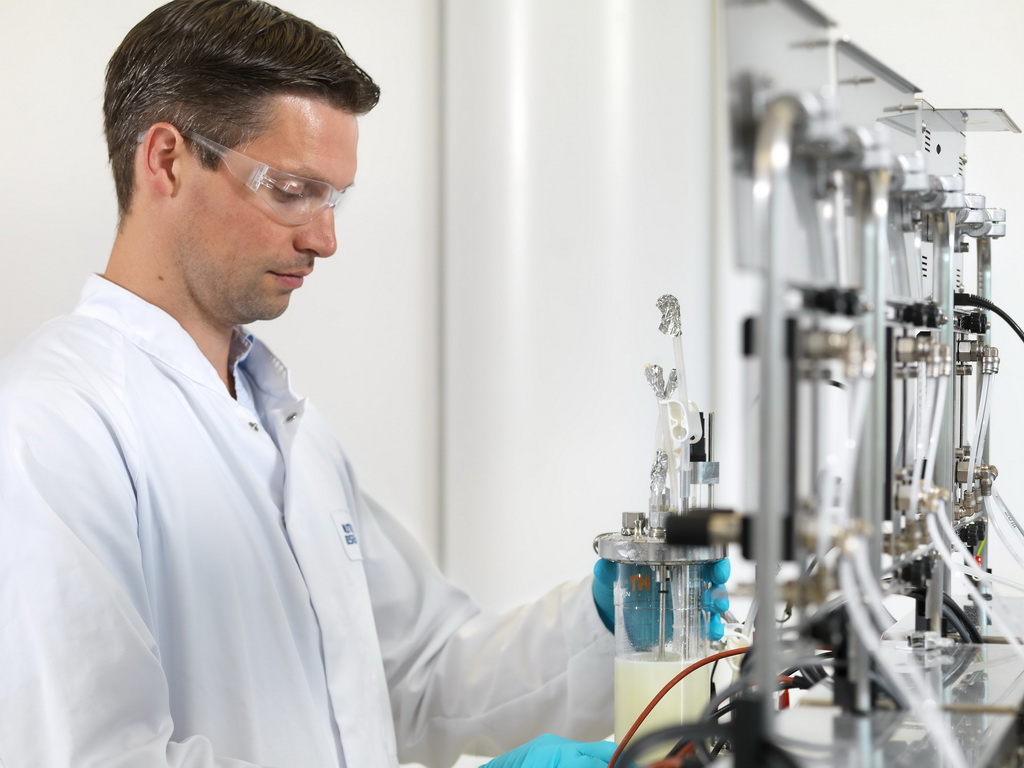 Danone Nutricia Research: the first to develop a range of allergy specific products
We have conducted research into the use of amino acid formulas (AA) for the dietary management of infants and children whose whose symptoms aren't completely resolved, and/or for those with complex food allergy conditions and symptoms (e.g. eosinophilic oesophagitis, cow's milk protein-induced enteropathy and food protein-induced enterocolitis). This research studied the ability of the AA formula to resolve allergic symptoms quickly and effectively, as well as their effect on the infant's and chifren growth and development. we have developed a range of amino acid formulas (AAF) that support the fast and effective resolution of allergy symptoms. These formulas also have a track record in supporting growth and development in allergic infants.10Mitsuoka T, Nutr Rev . Published on 1992;50:438-446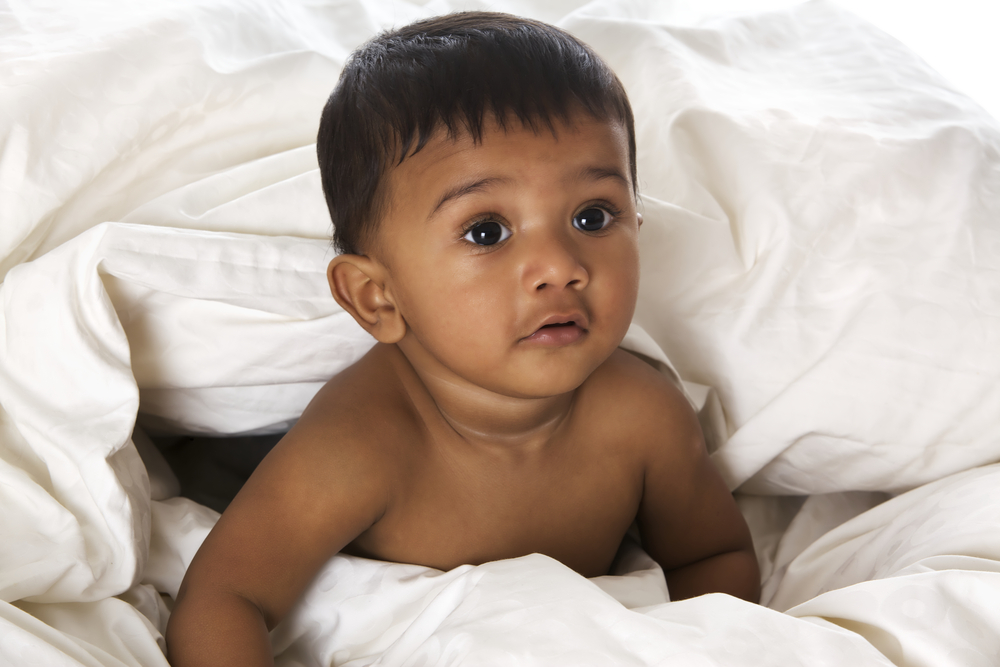 At the forefront of synbiotic research
Danone Nutricia Research is currently studying the use of synbiotics (combination of pre- and probiotic ingredients) to support the developing immune system. This is important to set the right conditions to stimulate oral tolerance development.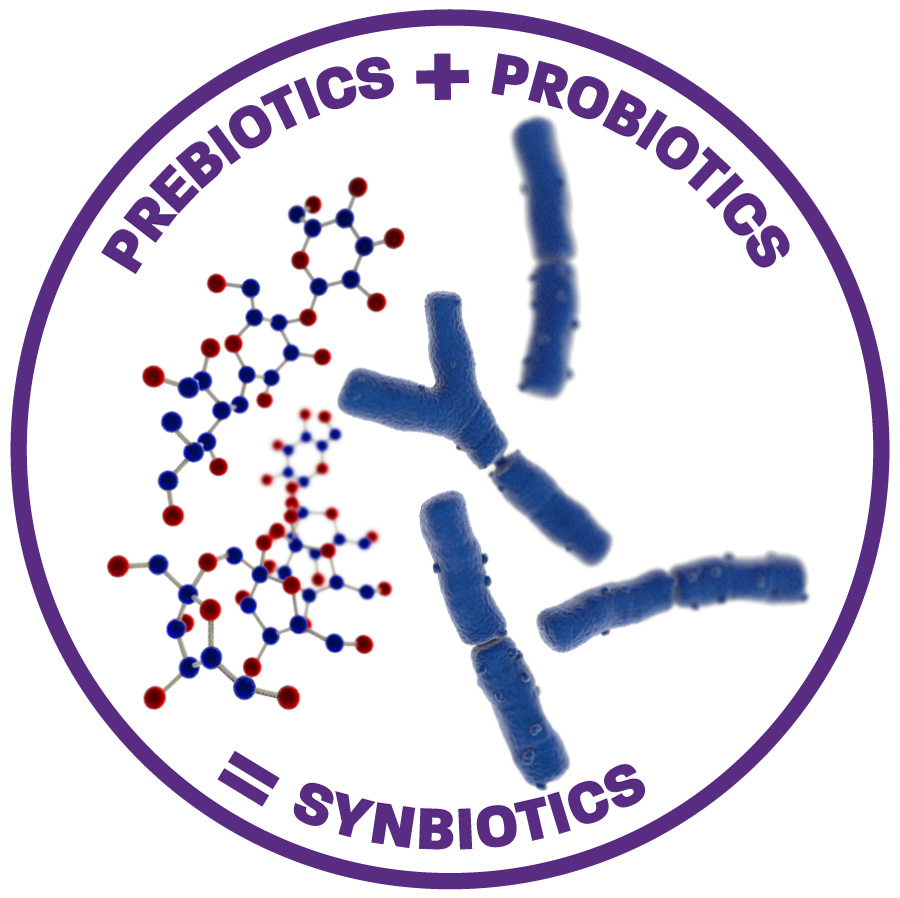 Many of our latest research programs are studying a unique, synbiotic mix of prebiotics (scGOS/lcFOS (9:1) or scFOS/lcFOS) and a probiotic (Bifidobacterium breve M-16V). B.breve M-16V is the most commonly isolated bifidobacterial species; B. breve has been found in human milk and has been widely studied in various allergic populations. Containing anti-allergenic properties, it has been shown to reduce atopic dermatitis in infants in preclinical and clinical studies.11Va der Aa, et al. Clinical and Experimental Allergy . Published on 2010;40:795-804 ,12Van Esch B 2017 PhamaNutrition, , 13Harvey BM. et al. Pediatr Res. Published on 2014;75:343-51 ,14Akiyama, et al. Published on 1994 ,15Akiyama, et al. Published on 1996 ,16Yamada, et al. Published on 2002 ,17Sato, et al. Published on 2003 ,18Hattori, et al. Published on 2005 B.breve M-16V has a long history of use and is known for its strong safety record, especially in extremely premature infants19Akiyama, et al. Published on 1994 ,20Akiyama, et al. Published on 1996 ,21Yamada, et al. Published on 2002 ,22Sato, et al. Published on 2003 ,23Hattori, et al. Published on 2005
Find out more about our prebiotics, probiotics and synbiotics here.
Clinical trial programmes
We run extensive clinical trial programmes that primarily investigate the safety of our products as well as their ability to enable normal growth and development. Secondarily, we test the efficacy of our innovations in allergy prevention and management. Our research into the role of gut microbiota in stimulating the immune system has led to the development of a patented prebiotic oligosaccharide blend, which has demonstrated benefits for gastrointestinal function and immune function. Furthermore, our synbiotics have also shown promising results for infants at high risk of developing allergy.
To build upon and strengthen our knowledge around that paradigm shift towards controlled allergen exposure and the role of synbiotics, Danone Nutricia Research has embarked on a clinical trial programme that aims to demonstrate the efficacy of our synbiotic innovations in the prevention and management of allergies.
Learn more about ongoing clinical studies here.
View References
1
Knipping K, et al. Intra-and inter-laboratory validation of an innovative huFcεRIα-RBL-2H3 degranulation assay for in vitro allergenicity assessment of whey hydrolysates.Toxicol in Vitro. Published on 2016;33:29-34
2
Van Esch B, Interlaboratory evaluation of a cow's milk allergy mouse model to assess the allergenicity of hydrolysed cow's milk based infant formulas Tox Lett. Published on 2013; 220:95-102
3
Muraro A, et al. EAACI food allergy and anaphylaxis guidelines: diagnosis and management of food allergy. Allergy. Published on 2014. 69: 1008

http://www.eaaci.org/foodallergyandanaphylaxisguidelines/Food%20Allergy%20–

4
Fiocchi A, Brozek J, Schünemann H, Bahna S, von Berg A, et al. World Allergy Organization (WAO) Diagnosis and Rationale for Action against Cow's Milk Allergy (DRACMA) Guidelines. World Allergy Organization Journal. Published on 2010;3(4):57-161
5, 8
Verwimp J, et al. Eur J Clin Nutr. Published on 1995; 49:S39-S48
6, 9
Giampietro P, et al. Ped Allergy Immunol. Published on 2001; 12:83-86
7
Pampura AN, et al. Published on 2014;4:95-104
10
Mitsuoka T, Nutr Rev . Published on 1992;50:438-446
11
Va der Aa, et al. Clinical and Experimental Allergy . Published on 2010;40:795-804
12
Van Esch B 2017 PhamaNutrition,
13
Harvey BM. et al. Pediatr Res. Published on 2014;75:343-51
14, 19
Akiyama, et al. Published on 1994
15, 20
Akiyama, et al. Published on 1996
16, 21
Yamada, et al. Published on 2002
17, 22
Sato, et al. Published on 2003
18, 23
Hattori, et al. Published on 2005